View photos from the Southland Transport Truck Parade
Darryl Shand from Freight Haulage was in the 2018 results for 100,000 – 300,000 km. Along with Sam Heathcote from Freight Haulage for best Mack.
The event was held on Sunday, October 21
st
and you can view more photos on the
Southland Transport Invercargill Truck Parade Facebook page
.
Plant Operator Vacancy
Fast paced environment
Be part of an energetic and supportive team
Full time position
We are seeking an individual who is organised, efficient and able to prioritise a range of tasks. You will have a high level of communication, housekeeping and handwriting skills, with the ability to work accurately under pressure and meet deadlines.
A good sense of humour is important and you must enjoy working with a wide range of people, as well as being able to demonstrate professionalism and discretion, along with a high level of attention to detail, ability to follow instructions and also show initative.
You will hold a minimum Class 2, forklift, wheels endorsement and OSH forklift licenses and be experienced in running machinery, conveyors, crushers, screening plants etc. Class 5 license would be an advantage.
This is a full time position. Applications close September, 10 2018
To apply for this position please send your CV to
fhlemployment@freighthaulage.co.nz
Truck #39 and Trailer #39
Freight haulage Celebrates NZAS Milestone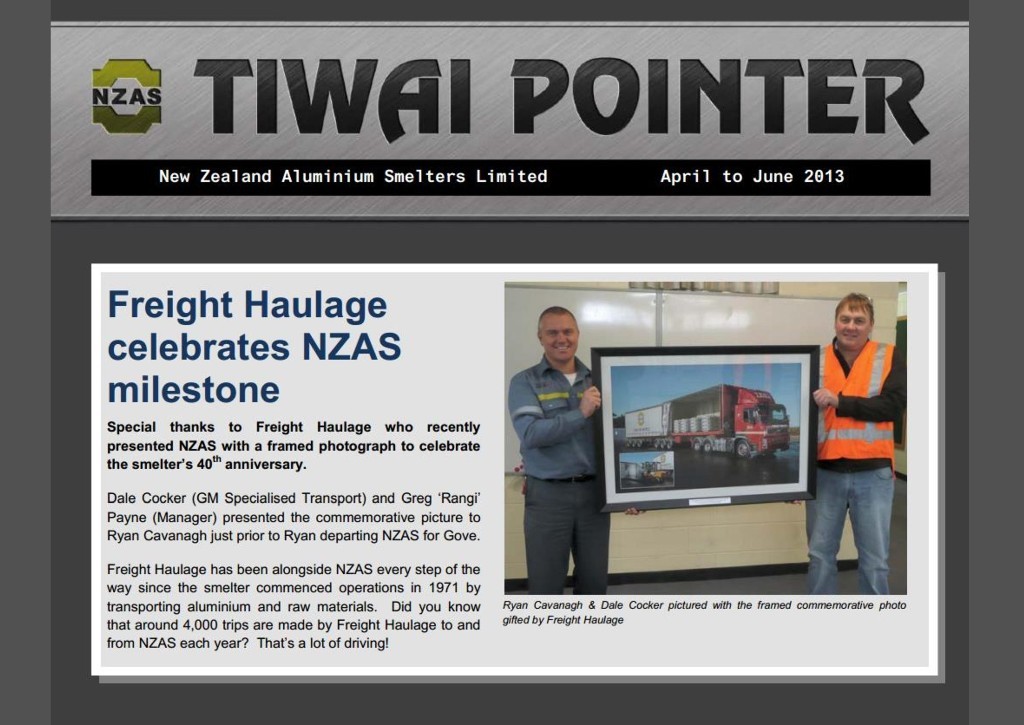 Freight Haulage Limitedd celebrates NZAS 40th anniversary.
Transpec Digest - Winter Edition 2012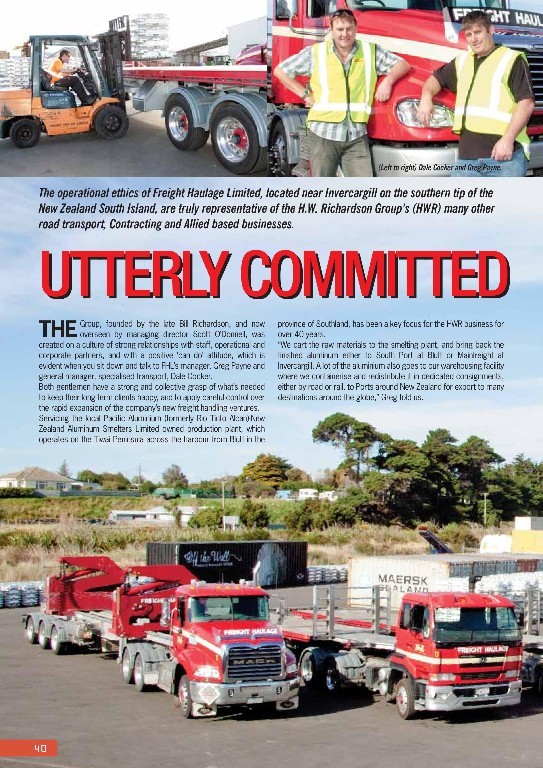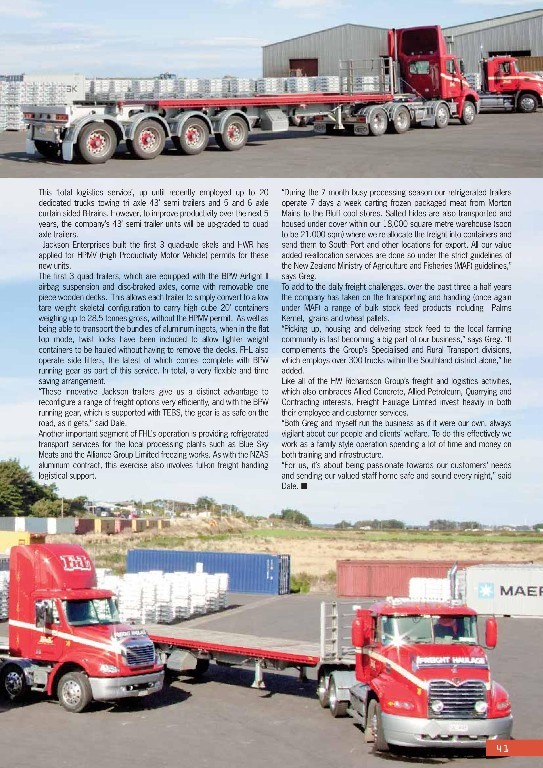 Utterly Committed