Super Truck Meeting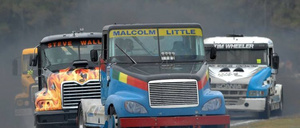 Freight Haulage Limited and Winton Cranes are truck enthusiasts and keen to see the NZ Super Truck Meeting at Teretonga Raceway, Saturday, the 23rd March 2019.

You'll be able to see NZ Super Trucks, Mainland Muscle Cars, Noel McIntyre Drainage Clubmans Saloons, Sports & Racing Cars, NZ Six Saloons, A1 Autos One Hour Race, with more classes to be confirmed.

See Southland NZ for more info.